This peak tax season (July to September) there will be no in person tax return appointments at Optimised Accounting. This is to help keep everyone safe by reducing the risk of community transmission.
Last year we developed an online data collection tool for submitting your information to us, and better yet it's easy to use.
After huge success from last year, Tax from Your Couch is back!
We will be starting Individual Tax Returns from 15th July.
Standard salary and wage tax returns start from $185 (inc gst).
This fee will drop down to $150 (inc gst) if a phone call is not requested by you after the tax return is

 

sent to you.

Rental properties and sole trader schedules will incur the standard additional fee.

All returns to be paid in full 

prior 

to

 

lodgement (or fee-from-refund for an additional $25).

Depending on the complexity of your return, you may incur an additional charge.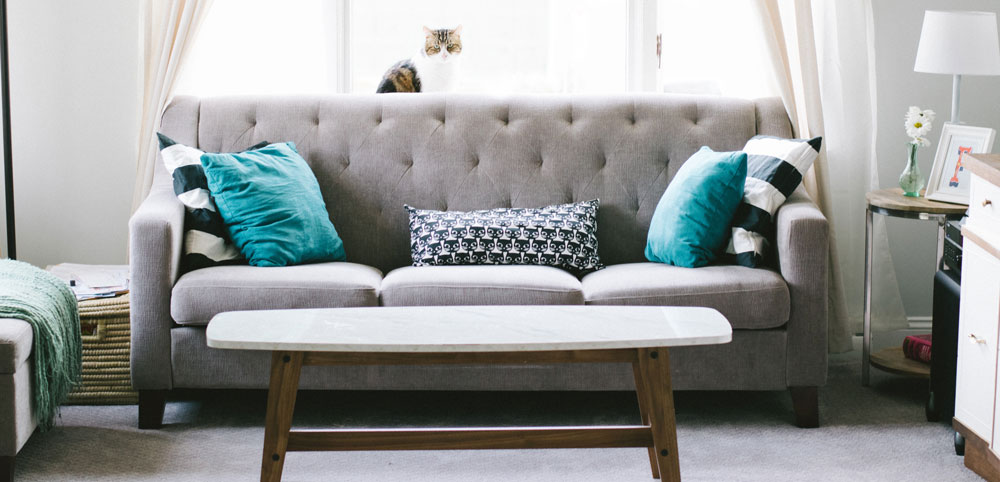 Tax from your couch
The process:
First, get in touch. Email us when you are ready to begin.
(assist 🅰️  optimisedaccounting 🔵  com 🔵  au)
Please note we are only taking on a limited number of new individual tax return clients this year.
If you'd like to get in touch to start this process please email us with your referral.
We'll provide you with the ATO pre-fill report, that contains all the information that the ATO has on file for you. You can confirm or update if anything is missing in step 2.
You'll fill in our 'Tax from your couch' questionnaire. This will provide you with deductions prompts and the ability to provide us with your income and expense information.
We'll prepare the tax return behind the scenes. This may be up to a 4 week turnaround time during peak time (existing clients are always prioritised). If we have any queries or need to clarify anything, an Accountant will reach out to you.
The tax return is then emailed to you for review and electronic signing.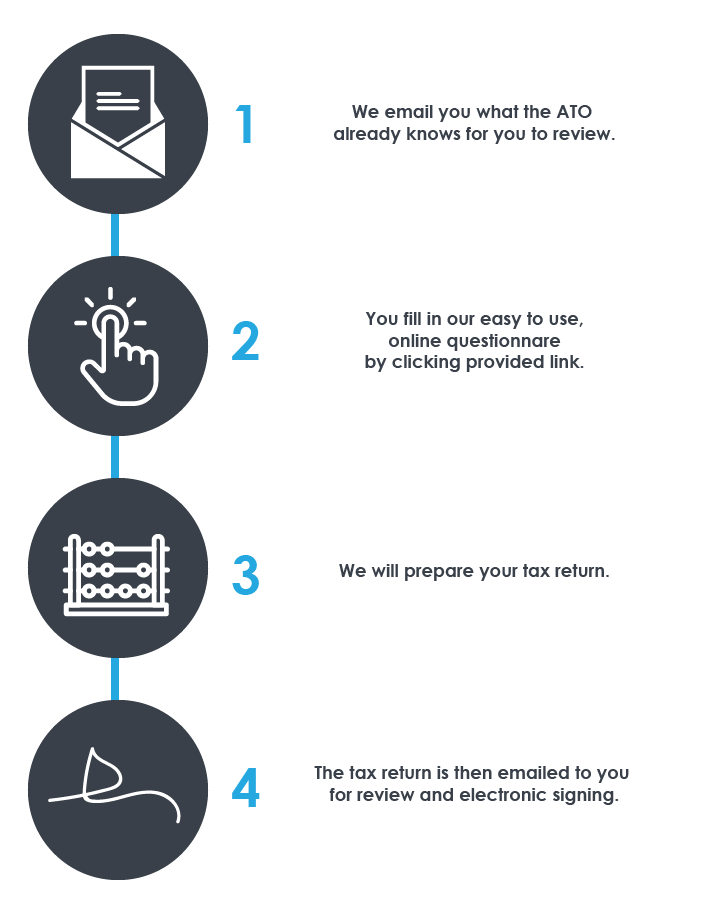 Phone call
If you have any queries once you have reviewed your tax return, we will schedule a call with one of our Accountants for a chat prior to lodgement. For more complex queries we can arrange a Zoom call.
We won't be starting tax returns until 15th July.
This is to allow enough time for all your data to flow through to the ATO (including PAYG summaries, private health summaries and bank interest).
Please be aware that employers have until 30th July to provide your information to the ATO.
We may open up face-to-face appointments in October, depending on the government recommendations in relation to Covid-19 at that time.
Resources
To start gathering everything together, here are some handy links that may help:
https://www.optimisedaccounting.com.au/wp-content/uploads/2019/06/tax-from-your-couch-square.jpg
1000
1000
admin
https://www.optimisedaccounting.com.au/wp-content/uploads/2017/08/OA-website-logo.png
admin
2020-07-06 14:28:01
2020-07-06 14:33:55
2020 Tax Returns