Since 5th April 2022, all directors must apply for a Director ID BEFORE being appointed a director.
It is free to apply for your director identification number, but you must apply for your own number and verify your identity. No one else can apply for the ID on your behalf.
If you are the director of a company, you'll need to apply for a Director ID.
How do I set up my Director ID?
Set up your myGovID and verify your identity
(if you already have a myGovID, you can skip this step)
Gather your documents so you are ready to apply
(we recommend gathering this information first, it makes the process much easier. You may need to log in to your personal MyGov account first to get this information if you don't have it on hand).
Login to ABRS and apply (this links you to the business's ABN)
1. Set up myGovID
myGovID is an identification verification app for your mobile.
You will need to download the app onto your phone or device and create an account.
Only download the myGovID app from the official app stores Apple or Google Play and be sure you are downloading the correct app.
The myGovID does not create your director ID –  the app's only purpose is to validate your identity, and once validated, issue a code that can be used to identify you on government online services without going through the same verification process.
myGovID uses your phone/device's camera to scan your forms of ID such as your passport, driver's license and/ or VISA (check the documentation requirements here), to validate who you say you are. Be careful when you are scanning your documentation as the system does not always read the scan correctly.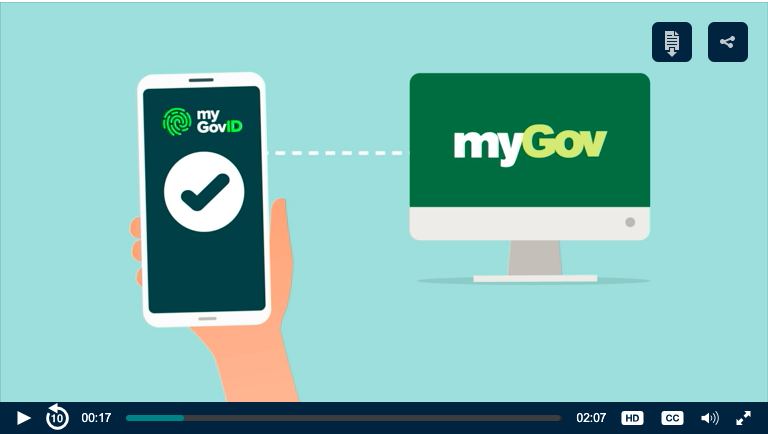 2. Gather up documents
In addition to your myGovID, you will need to have on hand documentation that matches the information held by the ATO. If you have a myGov account linked to the ATO, you can find the details on your profile. You will need:
Your tax file number
The residential address held on file by the ATO; and
Two documents that verify your identify such as:

Your bank account details held by the ATO (on your myGov ATO account, see 'my profile/financial institution details').
Dividend statement investment reference number
Notice of assessment (NOA) – date of issue and the reference number (on your myGov ATO account, see Tax/lodgements/income tax/history).
The gross amount from your PAYG payment summary
Superannuation details including your super fund's ABN and your member account number
The final stage requests your personal contact details (not the company's).
3. Log in to ABRS and apply
Once you have set up your myGovID, you need to apply to the Australian Business Registry Services (ABRS) for your director ID. Use the email you used to create your myGovID to start the process.

Once you log in, there are three steps of linking you personally to the information the ATO has of you.


In step 3, you fill in the details that you have previously gathered.
Simply select 2 questions you'd like to answer.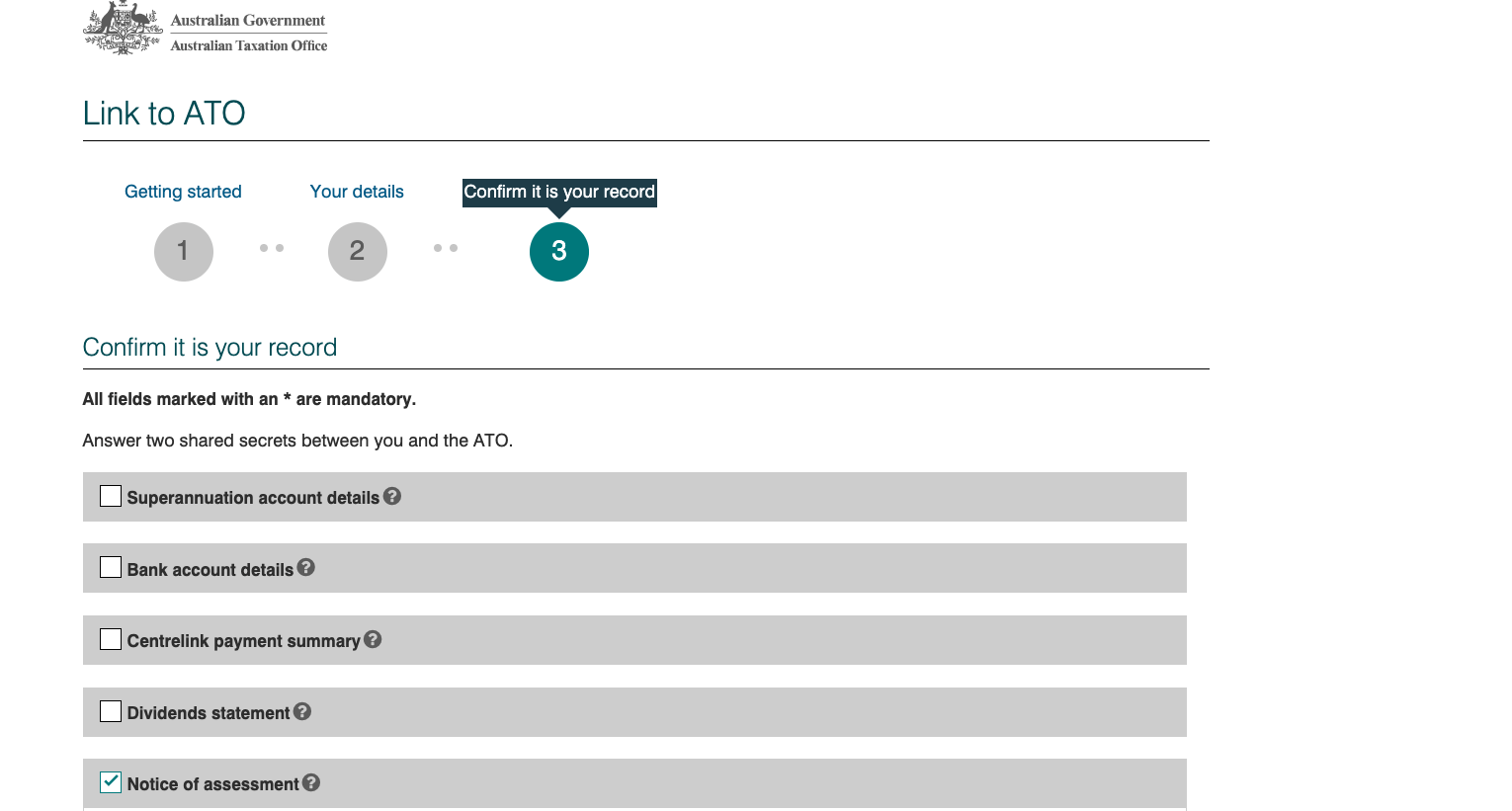 Once the ABRS is satisfied it is you, it's time to apply for your Director ID!
This is another 3 steps but very easy and straight forward. Just follow the prompts.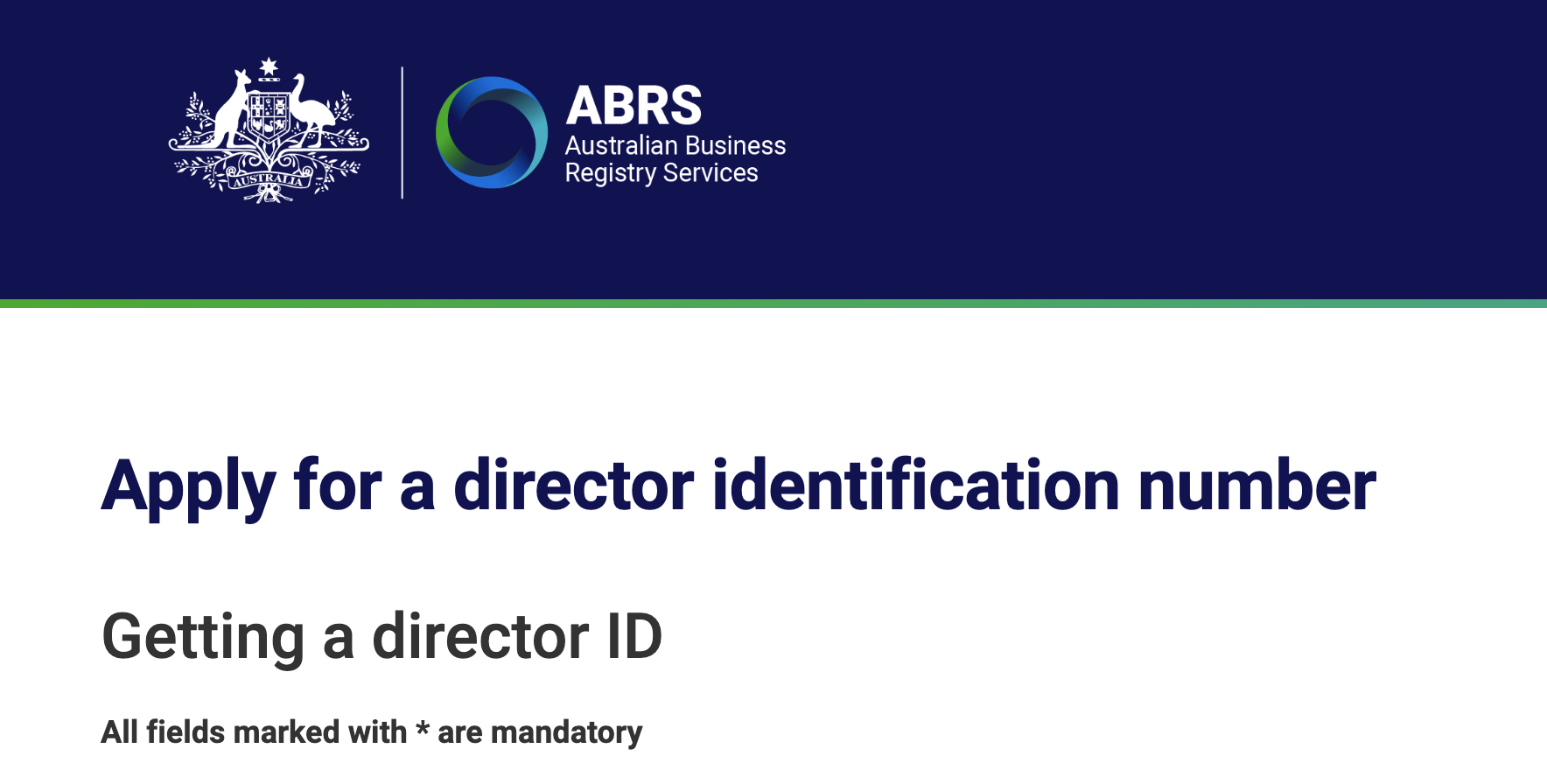 Once complete, your Director ID will be issued immediately on screen. This information should be provided to your company secretary or office holder, as well as your Accountant.
This number will not be emailed or posted to you, so it's important that you keep a record of it. Print it out or take a screen shot of it for your records.
If any of your details change, for example a change of residential address or phone number, you will need to update your details through the ABR. You will also need to notify your company within seven days (14 days for CATSI Act directors) and the company will then need to notify the Australian Securities and Investments Commission (ASIC) within 28 days.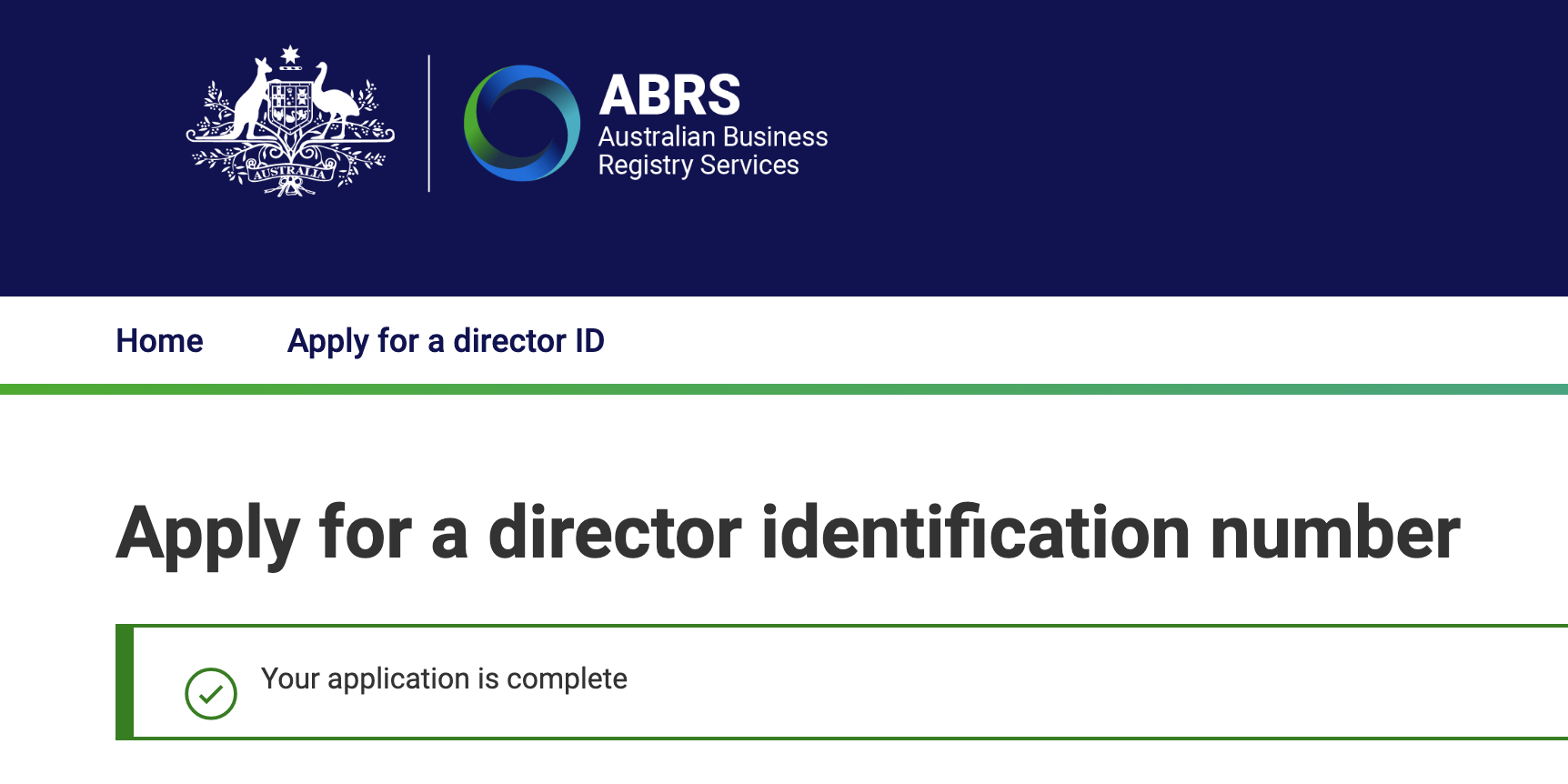 Learn more tips for optimising your business
There are many tricks to the trade, and if you want to make the most of them to grow your business, jump into our email newsletter:
https://www.optimisedaccounting.com.au/wp-content/uploads/2022/04/Screen-Shot-2022-04-14-at-3.42.38-pm.png
281
362
admin
https://www.optimisedaccounting.com.au/wp-content/uploads/2017/08/OA-website-logo.png
admin
2022-04-14 15:53:24
2023-06-06 09:08:00
How do I set up my Director ID?