The Victorian Government have announced some additional assistance on 4th September.
This covers a 4 week period, which ends on 30th September 2021 as we drive towards our vaccination targets.
The majority of payments are automatic top-ups and are to help those businesses who are unable to operate at the moment.
---
Small Business Covid Hardship Grant has been increased to $20K
More automatic Top-Ups to the Business Costs Assistance Program (this is in a 3 tiered system)
More automatic Top-Ups for Licensed Hospitality Venues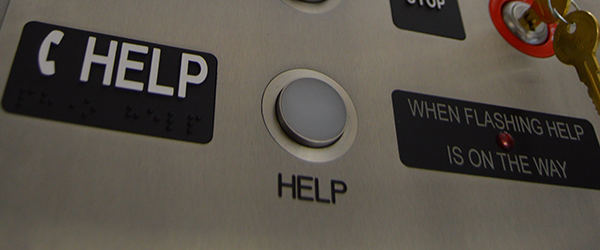 1. Small Business Covid Hardship Fund
This is for small–medium sized businesses who have NOT BEEN ELIGIBLE for previous grants, and who have also had a reduction of 70% in turnover.
To be eligible, businesses must:
• be located within Victoria
• Registered for GST
• as a direct consequence of COVID-19 restrictions since 27 May 2021 have experienced a reduction in turnover of at least 70% for a minimum consecutive two-week period comparable to a benchmark period in 2019
• attest that the business is supporting its workers to access any paid leave entitlements, or that if a person can work from home, to work from home during the COVID-19 restrictions, and supporting their casual workers, where possible.
There is additional qualifying criteria, however if you meet the above it's worth looking in to this further.
How much could I receive?
$20K
(Increased from $14K)
What are some examples of why I've dropped 70%?
my key customer was required to close (e.g. food and beverage manufacturers that supply closed venues)

the location or type of business meant that access to my customers was severely impacted

my customers cancelled bookings or orders.
What if I have already applied (successfully) for this Hardship Fund?
You will automatically receive a top-up payment of the additional $6K
When is the deadline for this?
At this stage the deadline is Friday 10th September.
Is there any more information?
More information about this Government grant can be found here.

Please let us know asap if you'd like us to apply for this for you.
2. Business Costs Assistance Program Top-Up
For businesses who have been eligible for the previous Business Costs Assistance Program, you will automatically receive an additional top-up to cover ongoing costs such as wages, rent, utilities and insurance.
This time the automatic payment is in a tiered system:
$2.8K a week for businesses with no payroll, or those with an annual payroll below $650K
$5.6K a week for businesses with an annual payroll $650K–$3 million
$8.4K for businesses with an annual payroll $3 million–$10 million
Businesses will remain eligible while they are unable to operate due to public health restrictions.
3. More for licensed hospitality venues
If you have previously received or been approved grants under the Licensed Hospitality Venue Fund program, automatic payments of $5,000, $10,000 and $20,0000 will be made in coming weeks.
Payment amounts will be tiered according to premises capacity:
$5,000 for a capacity of up to 99 patrons,
$10,000 for a capacity of 100 to 499 patrons and
$20,000 for a capacity of 500-plus.
Want information like this emailed to you?
Sign up to our monthly newsletter to receive due dates, news, tax tips and other important things that we think are useful and interesting.

https://www.optimisedaccounting.com.au/wp-content/uploads/2021/08/Screen-Shot-2021-09-06-at-12.32.47-pm.png
506
658
admin
https://www.optimisedaccounting.com.au/wp-content/uploads/2017/08/OA-website-logo.png
admin
2021-09-06 12:30:01
2021-09-06 15:16:24
Covid Hardship Fund & more support